Get ready for a warm welcome to our concert!
Experience Amazing, Ireland's Greatest Voices are
coming your way! 
Just the Ticket! Have You Seen This Amazing Concert yet? Valentine's Super Surprise Gift for one of the Big 3 Annual Dates in 2019! Surprise the One you love with tickets for a Great Night Out:      
Thurs 14th  March in The National Concert Hall Dublin
Booking: Tickets from €25.00 
01 4170000 or www.nch.ie (No Booking Fees )
Popular Classic Hits!
Experience the most Uplifting &
Entertaining Annual Concert.
A Classic mix of Irish Flavoured Songs you know and Love!
Special Guests: Irish Champion Sean-Now Dancers &
St Olaf's NS Choir Dundrum
   or Sat 30 March  (Celebrate Mothers' Day)
LIVE in Cork Opera House 
Now Booking: Tickets from €25 Box office
021 4270022 Online www.corkoperahouse.com 
or Sun 31 March  (Celebrate Mothers' Day)
LIVE in Belfast Lyric Theatre 
Now Booking: Tickets | 028 9038 1081 | www.lyrictheatre.co.uk
Fri 1st  March: Civic Theatre Tallaght Tickets Civic 4627477  online: boxoffice@civictheatre.ie     
Sat 2  March  Navan Tickets 046 9092300 
Coming Soon: Carlow/Strabane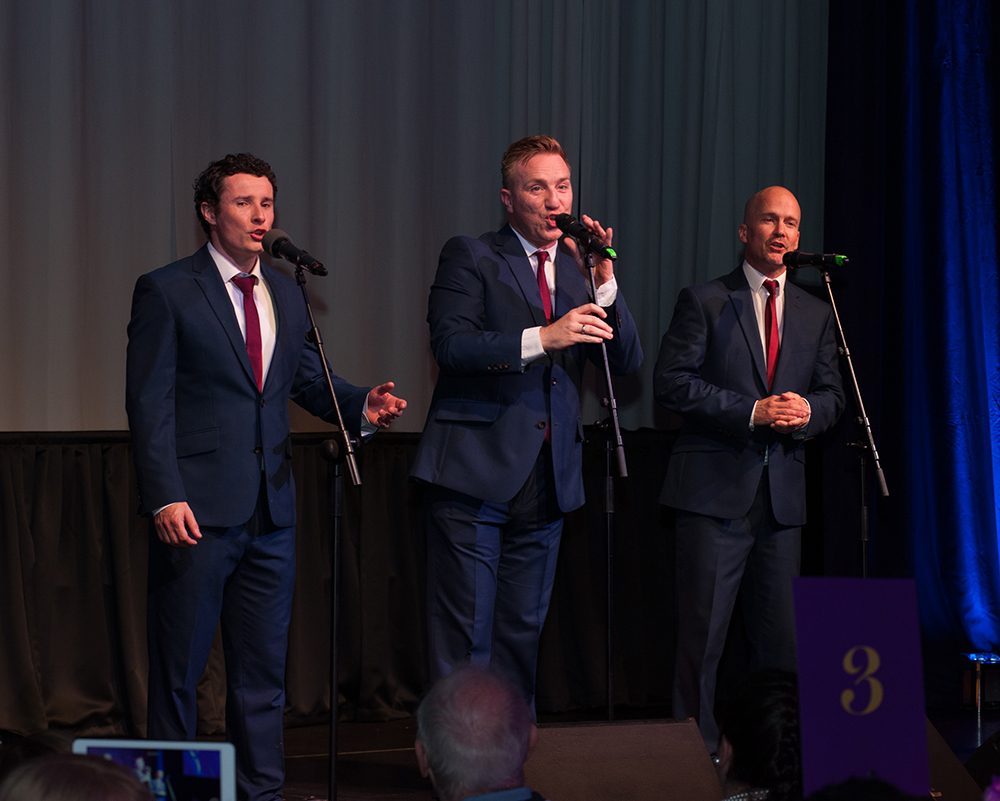 Have a listen below to just a taster of our concert 
As Seen in Dublin Castle Centenary State Event / Belfast 5Star Lyric Theatre /Armagh Cathedral / Christ Church Cathedral Dublin /Galway Cathedral /Kilkenny Cathedral /London Irish Centre / Lincoln Centre /European Premiere for film 'Lincoln' /  Opening 50th International Eucharistic Congress, RDS Ballsbridge , Main Event 50th International Eucharistic Congress, Croke Park Stadium, Dublin/ DHM Gala 2018 Mansion House Dublin
Check out this 'LIVE' performance–Easy to watch-Easy to Like! See Reviews. The Three Tenors Ireland are Ireland's leading tenor sensations. The New York Times raved that this tremendous trio's performance was…
The most delicious box of chocolates your ears could ever have.
Playing up to 100 concerts annually in major venues throughout Ireland and the UK- Derek, Dominic and Shane promise you a night to remember!
Their thrilling, fast-moving concerts boast set lists that are packed with the world's most magical and uplifting numbers.
The Three Tenors Ireland have been the headline act in such prestigious venues as the National Concert Hall in Dublin, Cork Opera House, Killarney INEC and Christ Church Cathedral, Dublin and have been interviewed live on air by both BBC and RTE Radio One and most recently on TV3 Ireland.
Always in demand they headlined the recent sell-out European Premiere of Steven Spielberg's Oscar winning film Lincoln sharing the stage with leading stars performers – Sinead O'Connor, Shane McGowan and Chris De Burgh.
The talented trio had a very busy seasons 2015/2016/2017 and are now on their 2018 season.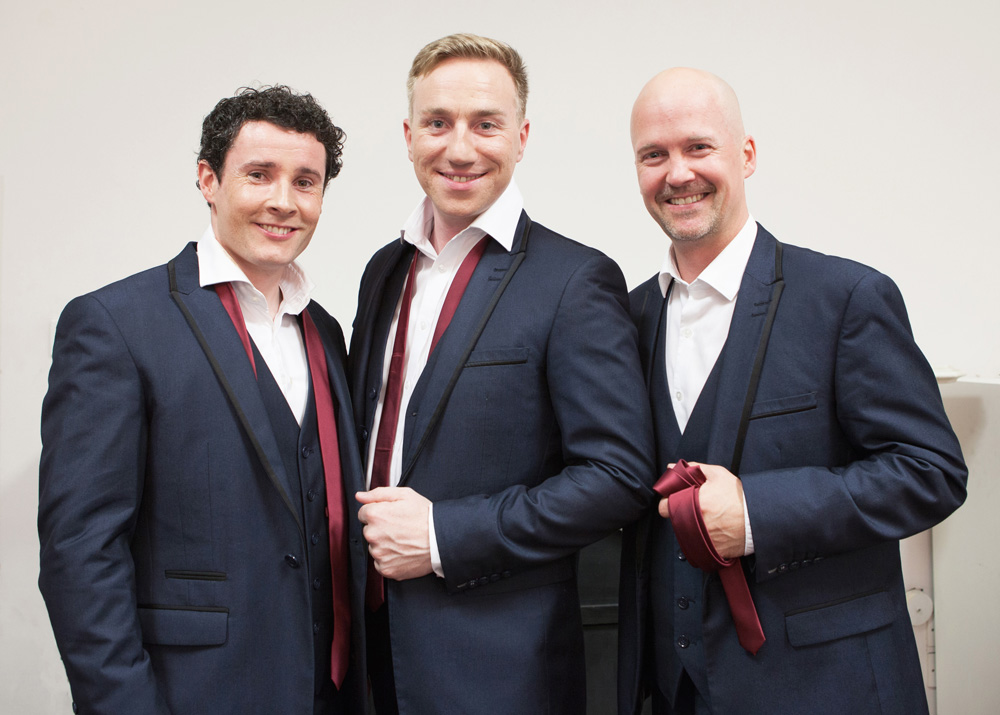 With their superb voices and friendly down-to-earth approach, combined with an eclectic mix of songs from Pavarotti to The Dubliners, this talented trio never disappoint.
Why not spend a night in the company of The Three Tenors Ireland- a fabulous evening of entertainment is guaranteed!
As seen and heard on: