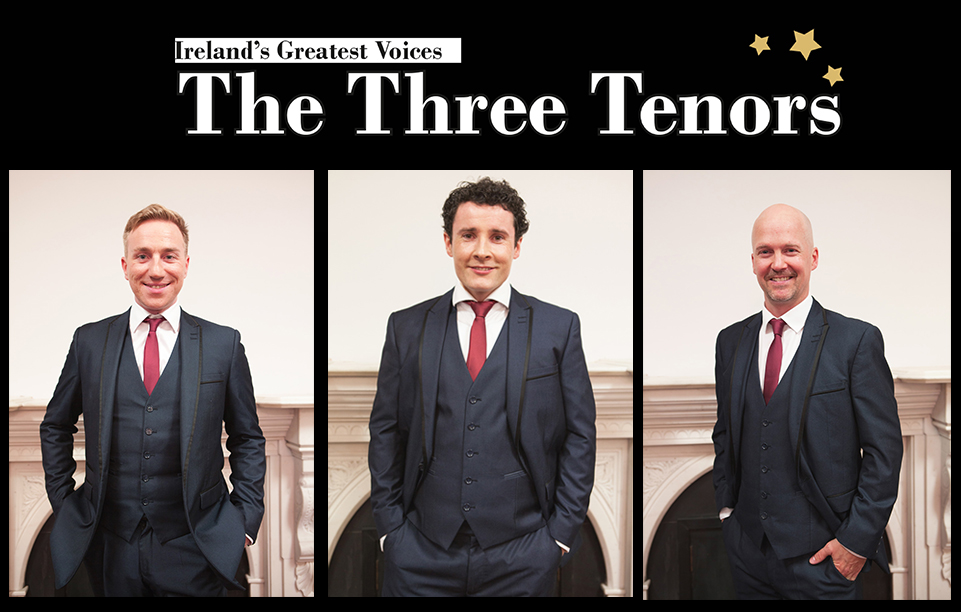 **Come & See us this Christmas & New Year**
Get ready for a warm welcome to our concert! Experience Amazing! Ireland's Greatest Voices are coming your way! 
Big Festive Season Special' Canal Court Hotel Newry   Saturday 30th December 8.30pm Tickets: Canal Court  (028 3025 1234) www.canalcourthotel.com
Thurs 14th Palmerstown (Tickets available at the parish office (01 6260900), Manor hair studio, Wheelspin Palmerstown SC.) / Sat 16th Naas Sun 17th Mountmellick/ Tues 19th Castleisland / Thurs 21st Galway Cathedral (Tickets •Zhivago Shop St 091 509960 •Cathedral Bookshop•Ticketmaster Online )  / Sat 30th Newry Canal Court Hotel.
 Coming in New Year: Jan: Sat 13th Dundrum Mill /Fri 26th Drogheda Barbican 
Feb: Killarney /Navan /Westport /Belfast Waterfront /Mullingar
March: Blanchardstown /Tallaght / Cork Opera House /Newtownabbey /
Armagh.
For more details please email:   info@3tenorsireland.com 
more dates to be announced soon.
Details: info@3tenorsireland.com
All enquiries welcome. Send us a message to info@3tenorsireland.com