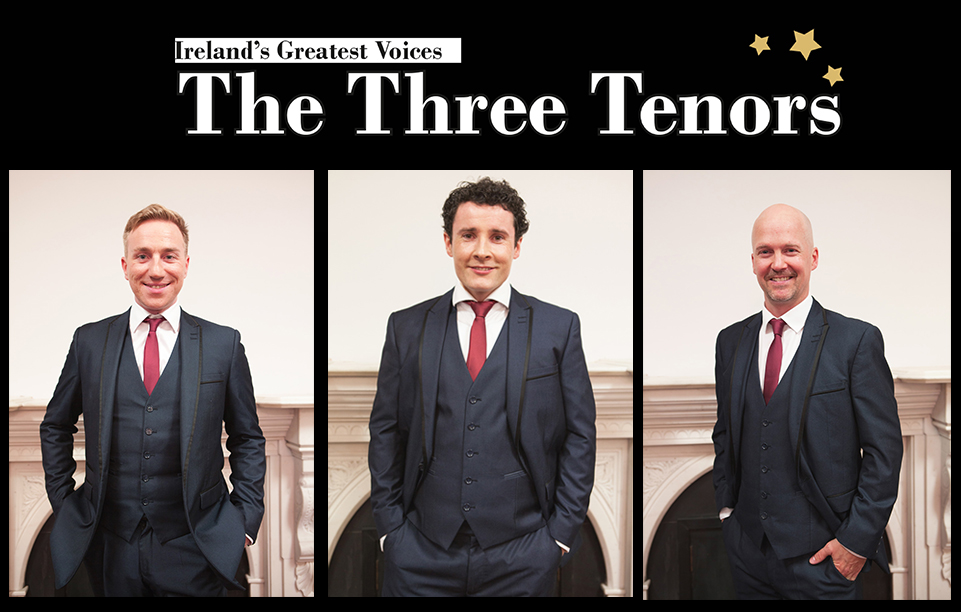 Get ready for a warm welcome to our concert! Experience Amazing! Ireland's Greatest Voices are coming your way! 
Now Booking
Friday 11th May 8pm  Draiocht Blanchardstown Centre  Book Now  01-885 2622  Online: https://draiocht.ticketsolve.com/shows/2791 
Saturday 12th May 8pm  Co.Carlow
Big Anniversary Annual Show  : National Concert Hall–Saturday 7th of July at 8pm—Now BOOKING: Tickets from e25 | 01 417 0000 | online:www.nch.ie (No Booking Fees) 
For more details please email info@3tenorsireland.com 
For more details please email:   info@3tenorsireland.com   
more dates to be announced soon.
Details: info@3tenorsireland.com
All enquiries welcome. Send us a message to info@3tenorsireland.com